Professor Denis Goldberg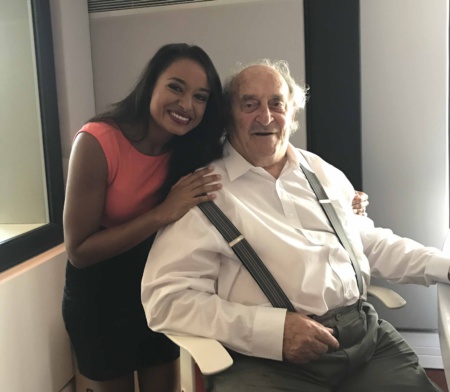 In 1964 Denis Goldberg was the only white member of Umkhonto we Sizwe who was arrested and sentenced at the end of the famous Rivonia Trial to four terms of life imprisonment.
At 84 he is still a very colourful character and he doesn't hesitate to share more about his life, the teacher who taught him the importance of not judging people based on their appearance, regrets he may have and lonely moments.
Caitlin Rosemary Hawston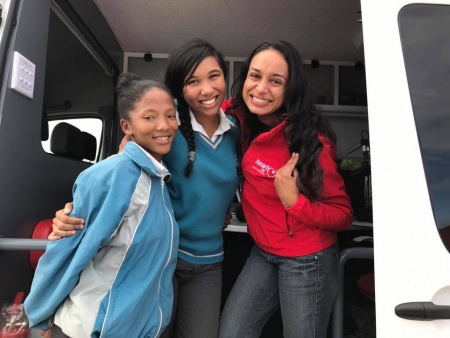 Die jong dames van Hawston het my nou in trane gehad. Caitlyn Plaatjies (ver links) het op 16 swanger geraak en moes baie veroordeling verduur omdat sy 'n topleerling was. Sy het teruggekeer skool toe en is nog steeds 'n top leerling. Sy wil graag 'n Onderwyseres word.
Next to me is Rosemary Murphy, she was diagnosed with Guillain-Barré Syndrome when she was 11. This left her paralyzed and (in her words) was like a baby, her mother had to do everything for her. 7 years later and she is walking, talking and writing again. Her dream is to study Mechanical Engineering.
If anyone can assist in any way with bursaries or funds, please email me on tracey@heartfm.co.za
#16DaysForYouth #Radio
Julie Symmonds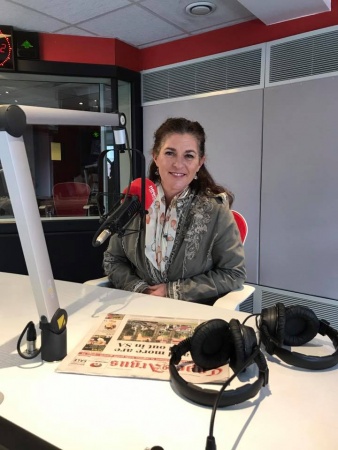 For #WCW (Woman Crush Wednesday) Tracey spoke to Julie Symmonds.  Julie Symmonds facilitates the Dance for Parkinsons Disease in Somerset West.
She completed the Dance for PD® Teachers Course in New York City in 2015 and to date, is the only South African to have completed this course and she presents this class weekly to those suffering from Parkinson's Disease.  This class is based on the internationally-acclaimed Dance for PD® program developed by Mark Morris Dance Group and Brooklyn Parkinson Group in New York.
Dance for Parkinson's classes foster a safe and creative environment for participants and their friends, family, and caregivers. Through an engaging approach, students learn to enhance their aesthetic awareness and grace while addressing such PD-specific concerns as balance, flexibility, coordination, gait, and depression. Teaching artists introduce movement from modern dance, musical theater, ballet, folk dance, tap and improvisation.
Julie Symmonds
(Dip. in Ballet UCT/RAD/TDA)
+27 82 978 2399
parkinsons@turningsteps.co.za
For more info visit
https://www.turningsteps.co.za/dance-for-parkinsons