#GeKnitDitMetTraceyLange
How about joining me for'Ge-Knit dit met Tracey Lange'?
Check the video for more information
Join me in knitting one scarce during the 21 day lockdown. After the lockdown, you can make sure this gets to the Tussen Ons team for us to hand over to an old age home in need (winter is coming!)
If you're not in Cape Town, choose an old age home in your area to donate it to – whoever you'd like to assist, just please join in ❤️
Purchase your knitting needles from any Checkers and join me. Let's use this time to also do something not just for ourselves 😀
You can drop of your knitted items after lockdown at:
KFm94.5
Primedia Building
7 Highfield Road
Green Point
Thank you to all that have joined me with the knitting challenge. Here are some of the lovely items that people have been knitting so far.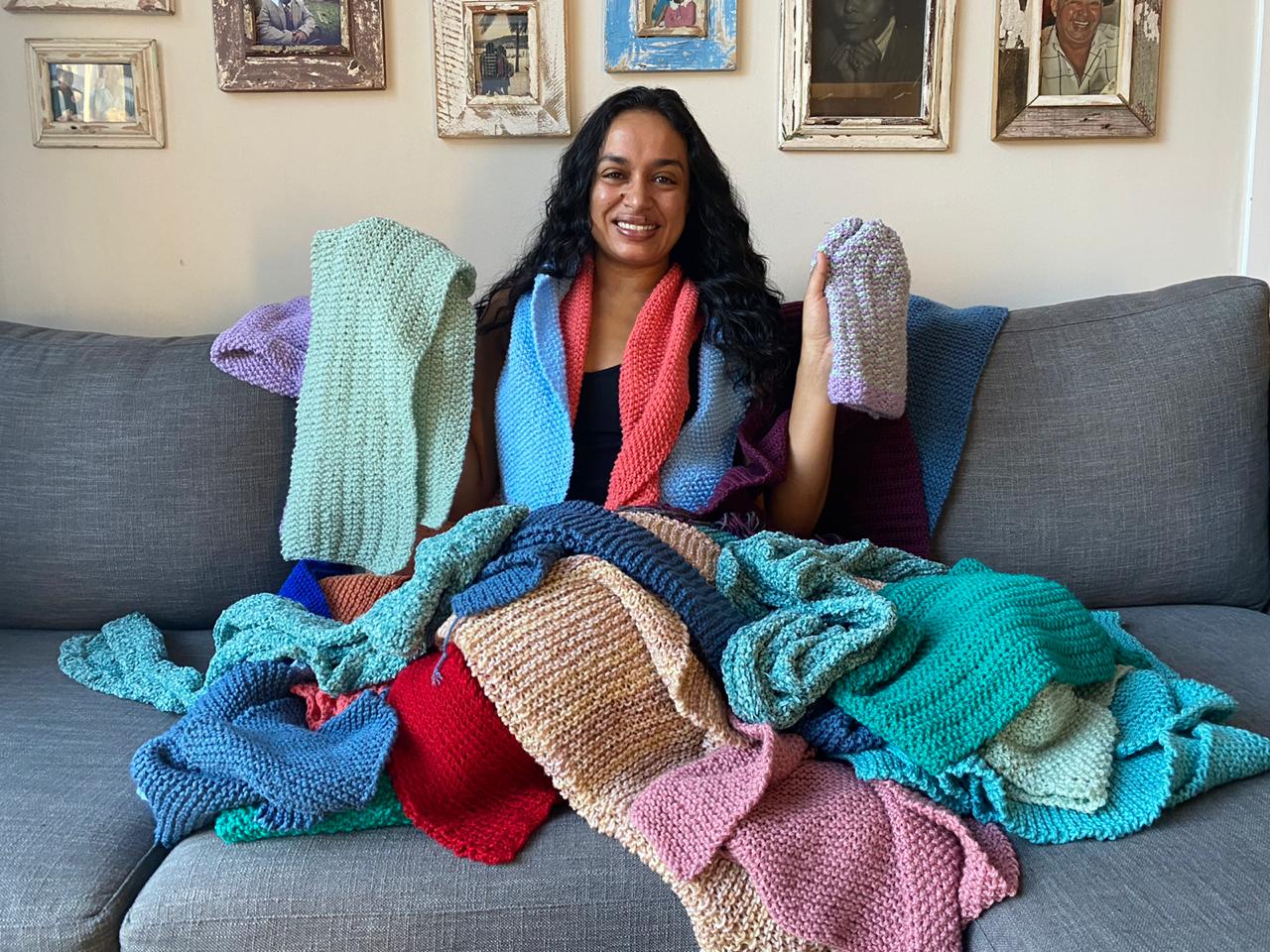 Every Tuesday,  Tracey will be doing a special post on my Facebook page to highlight small local business in the community to help create awareness and we know all small business will need as much help as possible. If you have a small business, please let me know by filling in the questions below. Make sure to include pictures as well.